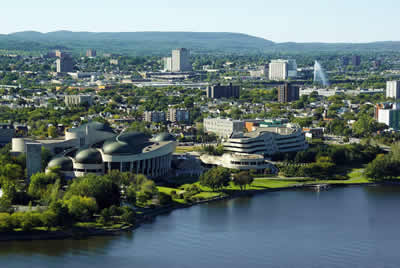 Source: Pexels

Technology is changing literally everything we do and the world of online gambling and gaming is certainly not immune. A variety of improvements and technological advancements have had a huge impact on the gaming industry and its accessibility for Canadian customers. From increased internet coverage across the whole country to faster mobiles and AI, the face of the industry is evolving at a rapid rate.
Internet speeds
Internet speeds including 4G and WiFi are getting better all the time. Canada ranks 13th globally for download speed and the situation in Ottawa is getting better all the time. Even in some of the most rural parts of the country, internet speeds are becoming comparable with more metropolitan areas. In terms of 2G, 3G and 4G, the majority of the country has access, even some of the mountainous and remote regions. In terms of home broadband, more than 94% of Canadians have access to the internet and the government has promised to increase this to 98%.

In terms of gambling, this is great news for those that want to stream live dealer games. These types of online games such as poker, blackjack, and roulette are growing in popularity, especially so when it comes to live dealer versions. Players are increasingly looking to engage with real dealers as a part of their gaming experience. This type of gaming would not be possible without fast internet speeds to facilitate it. Such games require a strong connection so that the live dealer can be streamed uninterrupted to the player.
Artificial intelligence

Source: Pexels

Popular live casino sites provide players with the opportunity to play with professional live dealers for the abovementioned games like blackjack in real-time, and remotely. However, AI is a great option for operators as they don't have to employ live staff around the clock and at times when the site isn't so busy. However, where live dealer games are not available, AI can step in to provide an interactive experience for players.

Instead, they can populate blackjack tables with AI alternatives that can respond to commands, answer questions, and execute tasks both verbally and in written format. In the future, and as AI continues to evolve, the software will become more intuitive and, when combined with technology such as virtual reality, could provide online gambling experiences like those never seen before.
Faster mobiles
Mobiles that have a fast interface and processor are perfectly placed for paying fast-paced online gambling games like slots and roulette. The last thing you want during a crucial moment of the game is screen lag, or for the device to freeze completely. To give you an approximate idea, the average capacity and speed of a 2020 smartphone are far superior to desktop computers or even laptops just a few years ago.

In fact, mobiles are more powerful than the computer that put a man on the moon in the 1960s. These fast speeds mean it's very easy to play online casino games via your mobile's browser or applications downloaded from the online platform. When you combine this with fast WiFi and mobile internet speeds, online gambling becomes a breeze.