The PlayStation 5 will finally go on sale on November 12, 2020. After an agonising wait, Sony has made the deal even better by announcing plans for a regular PS5 with a disc drive and a PS5 Digital Edition for game downloads and streaming only.

Whichever choice of PS5 you go on to buy, there's no doubt this console will deliver a fantastic gaming experience. It's easy to judge this by the look of the top features including a Bespoke 8-Core AMD CPU, 8K TV Support, Virtual Reality (VR) and a 3D Audio Chip. Other top-notch features to look forward to include backwards compatibility, Solid State Drive (SSD) and other state-of-the-art technologies.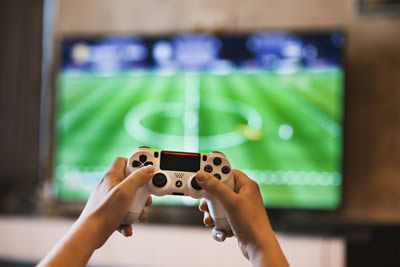 Source: Pexels

But it'll be some time before you finally get hold of this much-awaited gaming hardware. In the meantime, why not try some of the most overlooked PS4 games? Here are some of these great, albeit underrated PlayStation 4 games.
PS4 Casino Games
Yes, you read that right. PlayStation 4 has some awesome casino games. These include:
Four Kings Casino and Slots by Digital Leisure Inc,
High Roller Casino by Stern Pinball Arcade,
Pure Hold'Em by VooFoo Studios'
Prominence Poker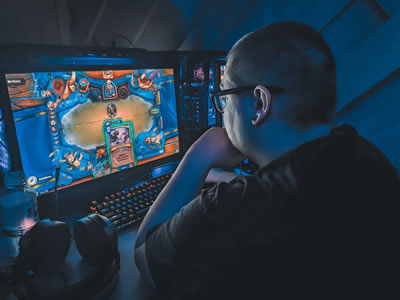 Source:Pixabay

Four Kings Casino and Slots wins the crown as the best PS4 game in this genre. You start by creating a personalized 3D avatar to represent you in the online world. At the casino you enjoy popular casino games like Texas Hold'em Poker, Blackjack, Roulette, Bingo, Instant Keno, Slots.

This virtual world of Four Kings Casino and Slots aims to replicate what you find at live dealer rooms of an online casino. While online casino platforms have spent a long time perfecting the realistic feel and social aspect of iGaming by introducing live casino offerings into their existing range of online slots and digital table games, these PS offerings work hard to capture a similar - albeit, not real-money - thrill and anticipation for console.
Until Dawn
Back in 2015, Sony published Until Dawn, an interactive survival-horror video game by Supermassive Games. There was no fanfare accompanying the launch as happens with some of the other big titles. While it was a new franchise, it emerged as one of PS4's strongest exclusives.

On this game, you'll get into one of the most disturbing rollercoaster rides you'll ever take. You play as one of eight characters trapped on a remote mountain retreat. You'll enjoy the fact that you're armed to the teeth as you blast your way through a horde of enemies and monsters.
Mad Max
Mad Max is one of the best movie franchises of all times, but the video game version didn't win the same traction. It was all a matter of wrong timing when Avalanche decided to launch Mad Max the same day Metal Gear Solid V: The Phantom Pain. The latter already had a bigger fan base and better critical reception.

This PS4 game features great side missions and collectables and delivers most visually-arresting post-apocalyptic landscapes in the video gaming world. Other features that make this a must-try PS4 game include an attractive upgrade structure, explosive car combat, and thrilling melee brawls. It is a hidden gem waiting for you to discover it.
Final Thoughts
As the countdown for the all-powerful PlayStation 5 continues, you don't have to hold off all the gaming fun. Your PS4 still has a lot to offer, starting with these overlooked games. It's a journey of discovery that will ease the anxiety of waiting for PS5.