Games of chance are undoubtedly part of Canada's culture, as the country climbs towards the top of the list of the greatest gambling nations in the world, with an estimated 76% of Canadian adults engaging in some form of gambling. Thanks to the modern blend of land-based and online casinos, Canada benefits from a more progressive approach to gambling, which includes the KGC - Kahnawake Gaming Commission - which is one of the leading online gambling jurisdictions, licensing online poker sites and casinos. There are plenty of options to choose from when deciding where to spend your time, and money, so here are a few of the best in the Canadian capital.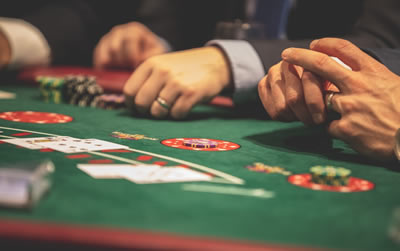 Casino du Lac Leamy

This government-run casino was opened in 1996 and continues to be a success today. In 2012, the casino saw a $50 million renovation that improved their guestrooms and swimming pools. It houses every game you could think of; eight types of poker, five types of blackjack, slot machines, roulette, and much more. On top of that, the casino holds multiple shows each month, including tributes, DJs and upcoming bands. Lac Leamy also has five different restaurants for all moods, with seafood and grill, a caf├ę for lighter bites and a poolside lunch spot.

Rideau Carleton Casino

If you prefer a more traditional form of betting, then the Rideau Carleton may be more for you. It hosts year-round harness horse racing at its own raceway, where you can watch the races from the track or the dining room whilst enjoying a meal. It has over 1200 slot machines and table games such as baccarat and roulette, open 24 hours. Their website offers guides on how to play each game so if you're new to gambling, there's no need to be afraid of visiting and not knowing what to do. It also has a large range of non-betting entertainment and hosts big events with celebrity appearances, themed evenings and even the occasional flea market.

Online Casinos

If you can't get access to a land-based casino, thanks to Canada's excellent online casino selection, there are many to choose from. Although this can add some confusion, there are many ways to figure out what site is best for you and how to play properly.

Comparison sites can help you decide which online casinos in Canada is the best choice for you while discussing pros and cons, and you'll soon learn what games are right for you and which sites offer the best deals. Online gaming may not offer the restaurants and live music that land-based casinos offer, but it is far more flexible; you can play wherever and whenever you want, so it's a great option for those that can't access or afford to visit a traditional casino.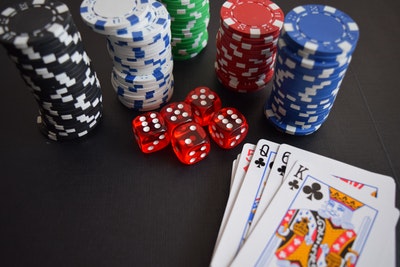 Casino rentals

Another interesting way to game, many companies offer an alternative to visiting a land-based casino by bringing the games to your home! A great option for when you are hosting New Year's Eve parties, birthdays, or anniversaries, there are companies that bring Las Vegas-style entertainment to you, with poker, blackjack, roulette and many more tabletop games available to rent. With experiences like these, experienced staff are on-hand to explain different games and run operations smoothly, so that everyone can join in on the fun, even if they've never played before.

These options are by no means the only ones - it's beneficial to look around for special events and festivals happening in Ottowa throughout the year, and thanks to the growing casino industry in Canada, the opportunities for gambling entertainment will only become more varied and interesting as the years go on.