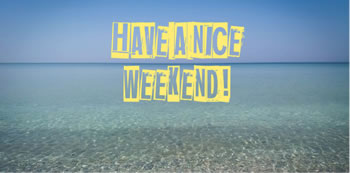 They say a change is as good as a holiday, and there's no better place to start than how you spend your next weekend! The week-in, week-out grind of work and daily chores can start to get anyone down, but doing something that really engages your mind and challenges you to take a different perspective can provide welcome relief. Better yet, it doesn't have to cost anywhere near as much as an actual holiday! Here are a few suggestions for low cost or even free activities to get your creative juices flowing!
Attend a play:
When's the last time you went to see a play or production by your local drama group? If the answer is 'not since high school', then it might be time to change that! It makes a great change from going out to see a movie, and best of all, you'll be supporting your local community too.
Try some new and exotic food:
We tend to get into the habit of ordering from the same restaurants or take out joints over and over, so give your tastebuds a break! Try exotic cuisine from a country you've barely even heard of, or experiment with something totally new like a vegan or raw food restaurant – whether you love it or hate it, you've definitely done something new, and maybe even discovered a new passion!
Try an adventurous physical activity:
If you've never been horseback riding, tried your skills at indoor rock climbing, or heck, even gone bungee jumping or paragliding – why not finally take the plunge? If you've got kids who are old enough to join in, then why not play paintball, rent out a kayak or take a surfing lesson together? You'll create plenty of great memories and give the kids something to boast to their friends about come Monday too! 
Attend an art exhibition:
It's not just an excuse to dress up and grab some free cheese and wine (although those are, quite frankly, excellent selling points!), it's a chance to stretch your mind and quite literally see the world through someone else's eyes. 
Try a new exercise class:
Whether it's Zumba, salsa dancing, yogalates, martial arts or even pole dancing, creative people out there are always coming up with new ways to make fitness fun. And you'll never know what you're good at until you give it a shot!
Play MasterChef at home:
We've all seen those rounds on TV cooking competitions where contestants are given a bunch of completely random ingredients and tasked with somehow creating a cohesive dish that uses all of them – and you can do this at home! Clear out the fridge and cupboard from all those items that have been sitting there for ages and divide yourselves up into teams. If you have young kids, then team them up with an older partner who can supervise. This is a really fun way to spend time together and use food that might have gone to waste otherwise too. The results might not shake the culinary world, but fun and laughs are definitely guaranteed! Losing team does the dishes, so there's your motivation!
Check out the community pages:
Whether it's in the local weekly paper or a community Facebook group, there are often potentially fun events happening right under our noses that we never hear about. Make a point of checking it out this week and pick an activity to take part in, whether it's attending a live music show at a local bar, the monthly flea market, or a treasure hunt in the park for the kids. 
Parents – get a babysitter!
Couples tend to focus all their energies on their kids, but this isn't always actually the best strategy in the long run. If you're constantly neglecting your relationship with each other, then the entire family can suffer as a result. So for your sake and theirs, get a babysitter and do something you love as a couple!
Upskill yourself
There are few better self-esteem boosts than learning a useful skill, whether it's learning how to change your car's oil, rewire a plug, learning to knit or sew, or mastering a new technical skill on the PC. There are hundreds of thousands of tutorials and free courses available online, so commit to learning something this weekend!
Take a day trip to a nearby beauty spot
Leaving the city bounds can be like a mini holiday in itself, and getting back to nature is an excellent way to unwind and recharge your batteries. Whether you want to hike, meditate, search for that elusive waterfall or just swap the sound of traffic for birdsong, get out there this weekend and enjoy!