How to pick the right VPN service for your needs?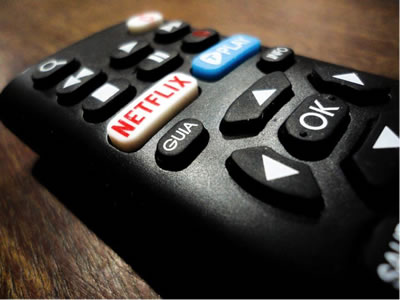 A virtual private network (VPN) is the ideal service to help you stay secure and anonymous during your online activities. However, considering the large number of VPN service providers in the marketplace these days, it can get very difficult to choose the right one for your needs. Your first step in this regard should be to understand why you actually require a VPN service in the first place.
For instance, if you wish to access your Netflix account abroad, you could opt for dedicated VPN service providers that cater particularly to this need of users. Then there could be others who might be efficient in keeping you completely anonymous during torrent downloads. Let's take you over a few aspects you should keep in mind while selecting a VPN service provider.
Company's location
The place where your VPN service provider is based would greatly impact how well you'll be able to use their services. For instance, companies based out of the United States are subjected to stringent laws that make it mandatory for them to collect all sorts of data from their clients. All such companies are monitored by the National Security Agency, and they have no choice but to give up all data if asked to do so. Please note, different countries may have different rules and regulations regarding this, and therefore it becomes crucial for you to know the exact location of the VPN company before signing up with it.
Talking about their servers, you should ascertain if they have servers in the country whose content you wish to access. For example, if you want a VPN service solely to watch US Netflix videos, it should have U.S.-based servers.
Datalogging
Datalogging refers to the activity wherein the service provider keeps a log of your entire Internet usage, thus greatly impacting your privacy. If your primary aim to avail a VPN service is to stay anonymous, you should opt for a provider that doesn't keep any logs. That way, the VPN company won't be able to provide any data to government authorities, even if asked to do so.
Protocols
The protocols define how data gets transferred from/to VPN service's servers to/from your computer. There are pros and cons of different protocols. The most commonly used protocol in the industry today is SSL, however, OpenVPN is considered most secure. You should go with a VPN provider that offers a wide range of protocols including PPTP, IPsec, SSL and OpenVPN
Mobile compatibility
An efficient VPN service provider would allow you to use its services regardless of whether you browse the Internet on your smart phone or your laptop. Before signing up with any provider, you should ensure that it offers mobile compatibility and has a corresponding mobile app for your specific operating system – android or iOS.
Cost efficient
Different companies provide different VPN services at different prices. While cheaper services normally have limited features, the free ones can majorly compromise your security and anonymity. You should go with a VPN provider that offers you the best of both the worlds, which is optimum service at the best possible cost.